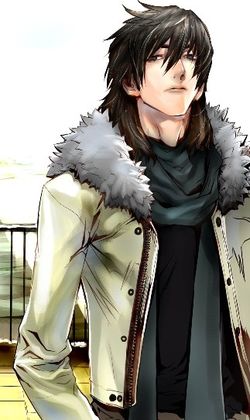 Jian
Biographical information
Physical description
Personal information
Chronological and political information
| | |
| --- | --- |
| Affiliation | Fire Nation Military (Formally) |
Jian (健, Jiàn) is a Firebender who resides in a military village in the Fire Nation. Jinsong village, the military village, had raised Jian to be a soldier from his early youth. Having gone through various trials, Jian has been shaped into what seemed to be the perfect warrior. Once the village told head officials about Jian's Firebending it grabbed their interests and started using Jian as a weapon, disregarding that he was a human all together.
Background
Appearance
Personality
Abilities
Trivia
Quotes
References
Ad blocker interference detected!
Wikia is a free-to-use site that makes money from advertising. We have a modified experience for viewers using ad blockers

Wikia is not accessible if you've made further modifications. Remove the custom ad blocker rule(s) and the page will load as expected.