This article, Piāo Bó, is property of Chix777.
The article Piāo Bó is a part of the growing Storm, which follows its guidelines accordingly.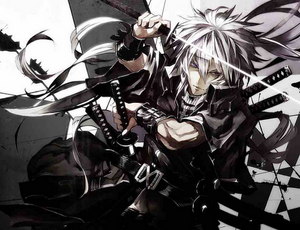 漂泊
Piāo Bó
Biographical information
| | |
| --- | --- |
| Nationality | Earth Republic |
Physical description
Personal information
| | |
| --- | --- |
| Weapon of choice | Swords, Mercury, Crystal |
Fighting style(s)

Earthbending
Metalbending/Mecurybending
Seismic Sense
Chronological and political information
Piāo Bó (漂泊, Wanderer) was originally a self-serving mercenary assassin. He sought employment from all the nations, taking out high profile targets for high rewards. He became feared throughout the lands, as one of the most dangerous individuals in both worlds. His questionable line of work bestowed to him a ton of battle experience, even against the Avatar. Piāo Bó retained no attachments to any clients, as he only fought for his benefit.
This all changed given Vaatu's recent emergence and the death of the old Avatar. Stating it was only to maintain the balance so he would continue to have worthwhile employers, Piāo Bó joined the effort against the rising Red Lotus. He currently serves as a double agent within the organization, feeding information back to the White Lotus.
Background
Personality
Appearance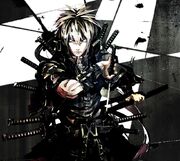 Abilities
Earthbending
Metalbending
Seismic Sense
Other Skills
Equipment
Swords:
Crystals:
Meteorite Material:
Trivia
Ad blocker interference detected!
Wikia is a free-to-use site that makes money from advertising. We have a modified experience for viewers using ad blockers

Wikia is not accessible if you've made further modifications. Remove the custom ad blocker rule(s) and the page will load as expected.