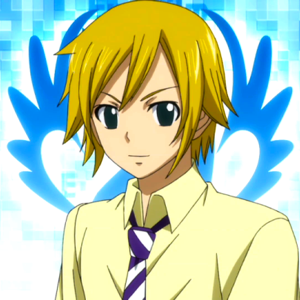 Shadeon
Biographical information
| | |
| --- | --- |
| Alternative name(s) | Pirate King |
Physical description
Personal information
Chronological and political information
Shadeon is Snow Demon from Water Tribe. He have got team Blue Pegasus. He's Leader of team.
Background
Shadeon parents killed by Fire Tribe. 9 Years later he create team Blue Pegasus and rob ship. He have got seen world all place. Next they being pirates and rob fire nation ships.
Abilities
Shadeon is waterbender but he like bending snow most. He is ninja, too. Inside him is demon of snow. Snow demon is uncontrolable monster, but without this demon he can't snowbending.
Snowbening
Snobending: A type of Magic which allows Shadeon to produce and control snow, and which has been described as powerful enough to turn Shadeon's surroundings into "a world of purest white" in an instant. His control over snow grants him the offensive abilities to generate snowballs or avalanches against his foes. However, users of Ice-Make Magic, or generally individuals resistant to cold, are either immune to Snow Magic or more resilient to it than other people. Such Magic can be employed in conjunction with heavy Magical ammunition, such as the one found on Blue Pegasus airship Farao, to perform more powerful, large-scale attacks.